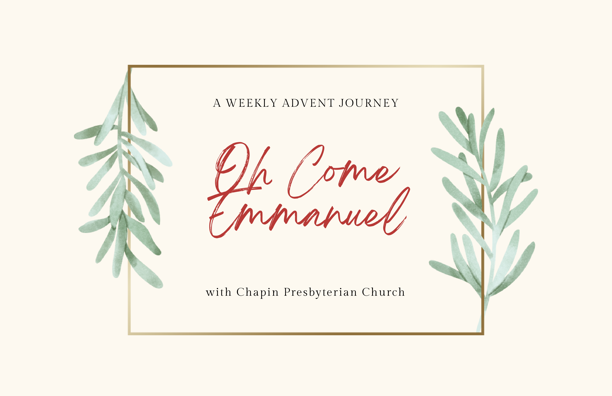 The Chapin Pres Children's Ministry has created a weekly Advent devotional!
We would like to invite each of our families to join us as we anticipate and celebrate the incarnation of Jesus Christ, Emmanuel. Each week we will focus on the hope, love, joy, and peace that is ours in Christ!
Click here to download your copy of this Advent Devotional.