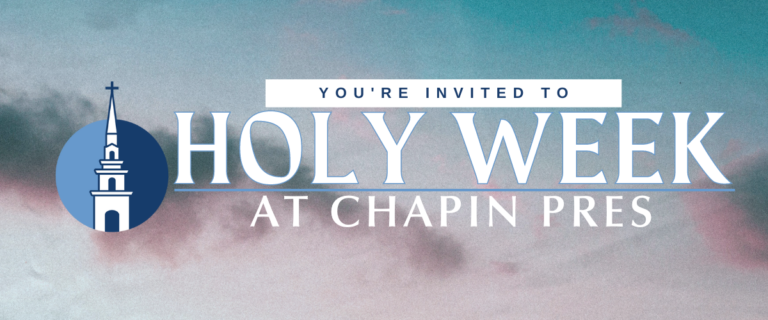 Please make note of our upcoming Holy Week activities.
Come and celebrate with us at Chapin Pres!
Palm Sunday Service — April 2
Worship Service at 9:30 a.m.
Sunday School at 8:30 and 10:45 a.m.
Our children will process in with palm fronds at the beginning of the worship service.
Maundy Thursday Service — April 6 at 7:00 p.m.
We encourage everyone to come to this special communion service. Nursery for children up to two years old will be provided (all children are encouraged to attend the service).
Good Friday — April 7
No Activities
Family Fun Fest — Saturday, April 8 from 3-6 p.m. (POSTPONED TO MAY 13)
Invite your friends, family, and neighbors and join us for an afternoon of fun together.
Easter Sunday — April 9
Worship Service at 9:30 a.m.
Easter Fellowship Reception at 10:45 a.m.
No Sunday school or evening activities
Easter Monday — April 10
Church Office Closed