We seek to engage women in all walks of life by equipping them to whole-heartedly serve Christ and advance His Kingdom through education, discipleship, fellowship, and mercy ministry. We offer several Bible studies each semester as well as opportunities to fellowship and serve both as women and as a part of the greater CPC family.
The 2022 theme for the Women's Ministry at Chapin Presbyterian Church is "A Place at the Table." This theme was introduced during the annual ladies' tea. Three points support this theme:
God always has a place for us at His table
Having flexible hearts allows us to be aware of making room at our table for other people
What are our gifts we can use to serve the "tables" around us?
We have a place at the table for you! Please our Facebook group or contact the church office for more information on how you can become connected with our ministry.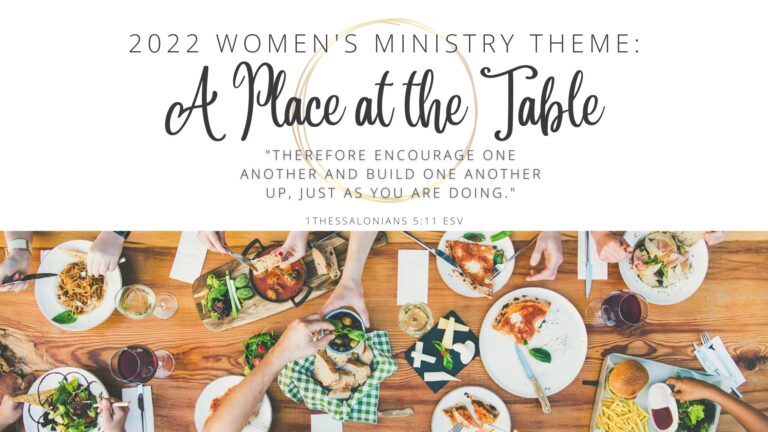 THE FALL RETREAT
November 4-6
The Women's Ministry of CPC is excited to announce a two-night retreat that will be held at Ridgecrest Conference Center. Meals will be provided and there are several bunking options listed on the sign-up sheet. We are looking forward to spending this special time with you in the mountains as we continue to magnify Christ through all we do as His daughters.
CHRISTMAS PARTY
December 2, 7-9 p.m. at the home of Kayce Smith
Mark your calendar for a ladies' Christmas gathering!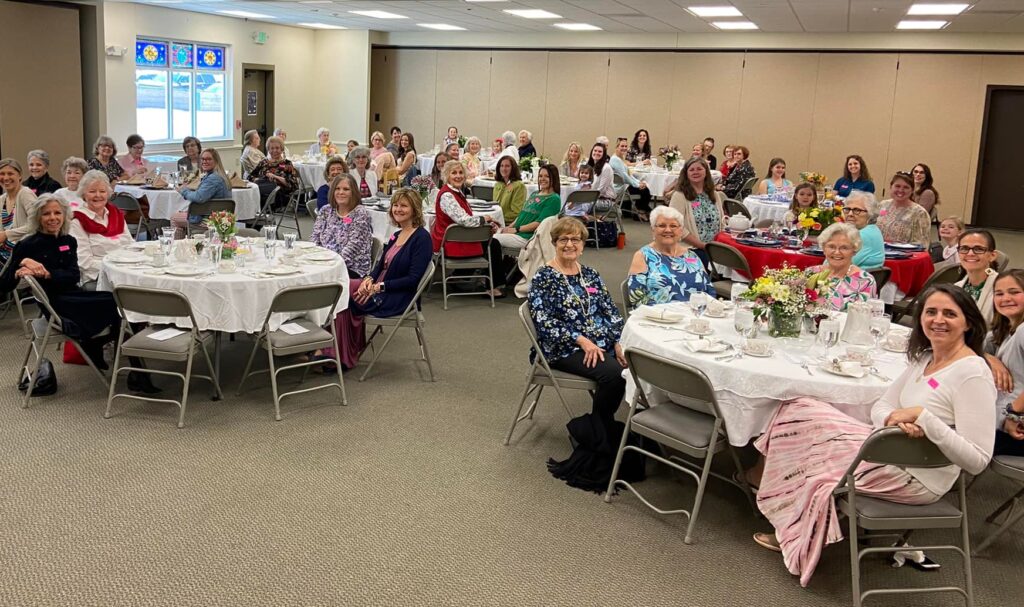 BIBLE STUDIES
WOMEN OF THE WORD (WOW) – ANCHORED IN CHRIST
Wednesdays, 9:30—11:30 a.m. at CPC (Fall and Spring sessions)
Leader: Dede Fischer
We all know how God's story begins, but do we understand his plan for the end of the story? Please join us on Wednesdays this fall beginning on September 14 at 9:30 a.m. as we study the REVELATION of Jesus Christ. How exciting it will be to dig into the amazing final triumph of Christ and his beloved church. Childcare will be provided. Please call Judy McMillin at 803.413.0064 to register.
EXERCISE CLASS
The women's exercise class will begin on Wednesday, September 7 at 2 p.m. Please contact Ellen Robertson for more information (ellenanddonald@icloud.com).