We understand that visiting a new church can feel intimidating and overwhelming. We want to help you feel comfortable and welcomed at Chapin Presbyterian Church.
Maybe you are thinking about visiting with us for the first time, or the first time in a while, we want to help you plan your visit so you know what to expect.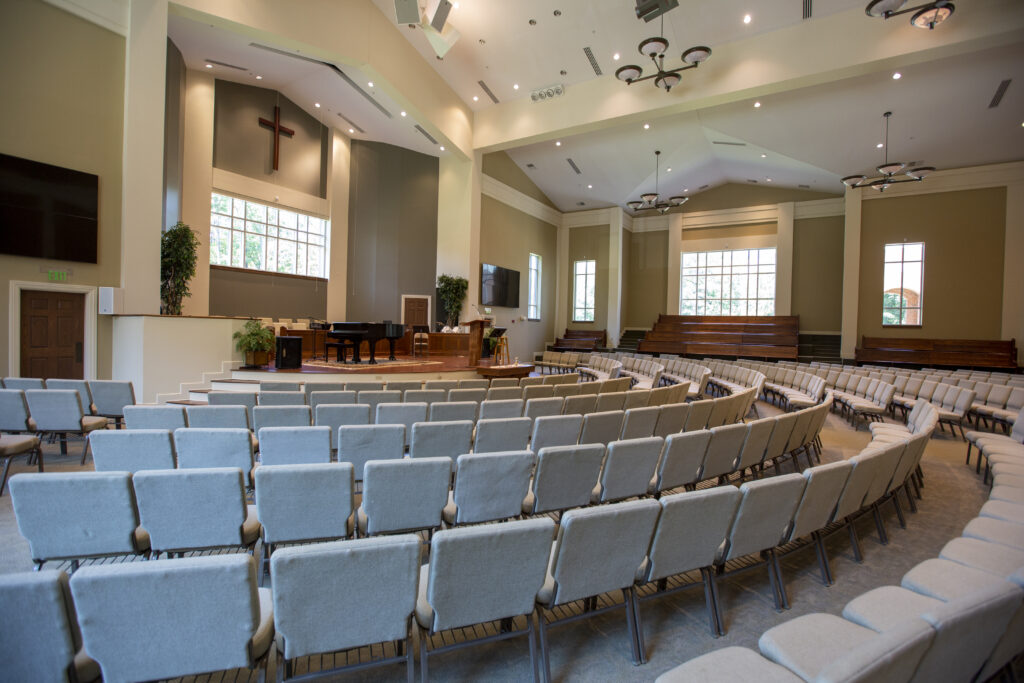 We are so glad you are here and can't wait to meet you! We welcome you to worship with us on Sunday mornings, in person or online.
Chapin Pres serves our congregation through worship, prayer, fellowship, and various outreach activities. We hope that by worshiping with us, you will experience hope and joy from a community of people who love Jesus.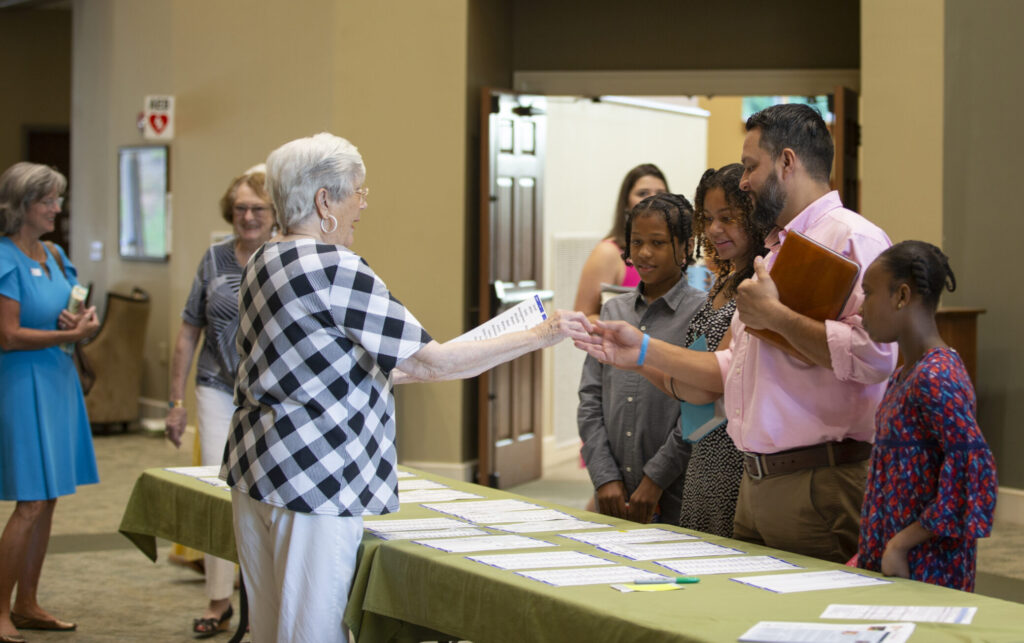 When you pull into our church campus, you will find guest parking available just for you. As you walk into our building, you will be greeted warmly by a member of our team of volunteers.
Our Sunday morning 9:30 service lasts about an hour and is committed to the preached word, prayer, and regular observance of the Lord's Table and Baptism.
After our worship service, we have Sunday school classes for all ages at 10:45. A member of our volunteer team can direct you to the class or classes that are a good fit for you and your family.
We offer
classes for infants through age five during
 our worship service. 
Children from kindergarten and up worship with their parents in the service.
During the 10:45 a.m. Sunday school hour, we offer classes for children from infant to high school. Our age-specific lessons will ensure that your child has a ton of fun as they learn about Jesus. Our Chapin Pres team is committed to providing an environment that is safe, clean, and fun for your children. 
On Sunday evenings, we offer activities for GRAVITY (5th-6th grade ministry) and ReFormed (7th-12th grade ministry) from 5-7 p.m. ReFormed also has small group gatherings on Wednesdays from 6:30-8 p.m.
WORSHIP SERVICE
Sundays at 9:30 a.m.
SUNDAY SCHOOL
CHAPIN PRESBYTERIAN CHURCH
600 Old Lexington Hwy, Chapin, SC 29036